A Web3 app to return
You 🧑‍🤝‍🧑 + AI dev 👨‍💻 the ownership & earnings of AI
Built with federated learning, privacy-preserving computation and tokenomics. Vision
Return You 🧑‍🤝‍🧑 + AI dev 👨‍💻 the ownership & earnings of AI from Web2 giants.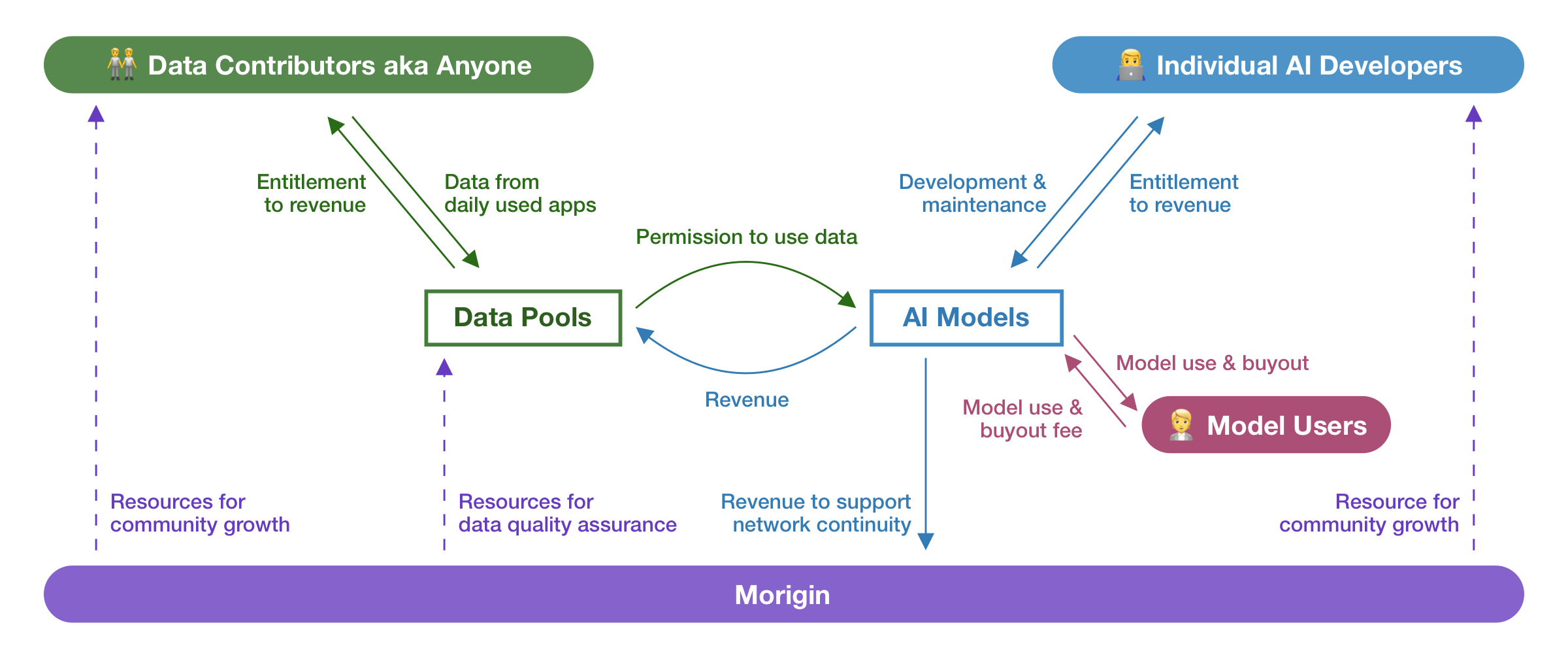 You 🧑‍🤝‍🧑
Earn with own data locked in Web2 apps
Permit AI training on own data
Earn part of AI earnings
AI Developer 👨‍💻
Earn by solving problems with AI
0 upfront data cost
Create values with data & AI models
Earn part of AI earnings
Reward & Airdrop Programme
Reward early contributions on Morigin disproportionally.
Data
Web2 apps data
Web3 on-chain data
AI Models
Recommendation models
NLP models
Share the same vision? 🔥
Register for early product testing
Limited seats, with exclusive reward and airdrop programme
Involve in improving
Incentive Design

User Experience

Community Experience
Morigin is built on Oasis Network.
Oasis Network
is a Layer 1 decentralized blockchain network built with a
Privacy-First
design principle and the first network supports confidential smart contracts.
Your data is stored within a secure computing enclave in Oasis Parcel. No one can access them including the computation provider.
The computation/gas fee required in Oasis Network is 99% lower than Ethereum. The gas fee in Oasis Emerald in most cases is <US$0.01.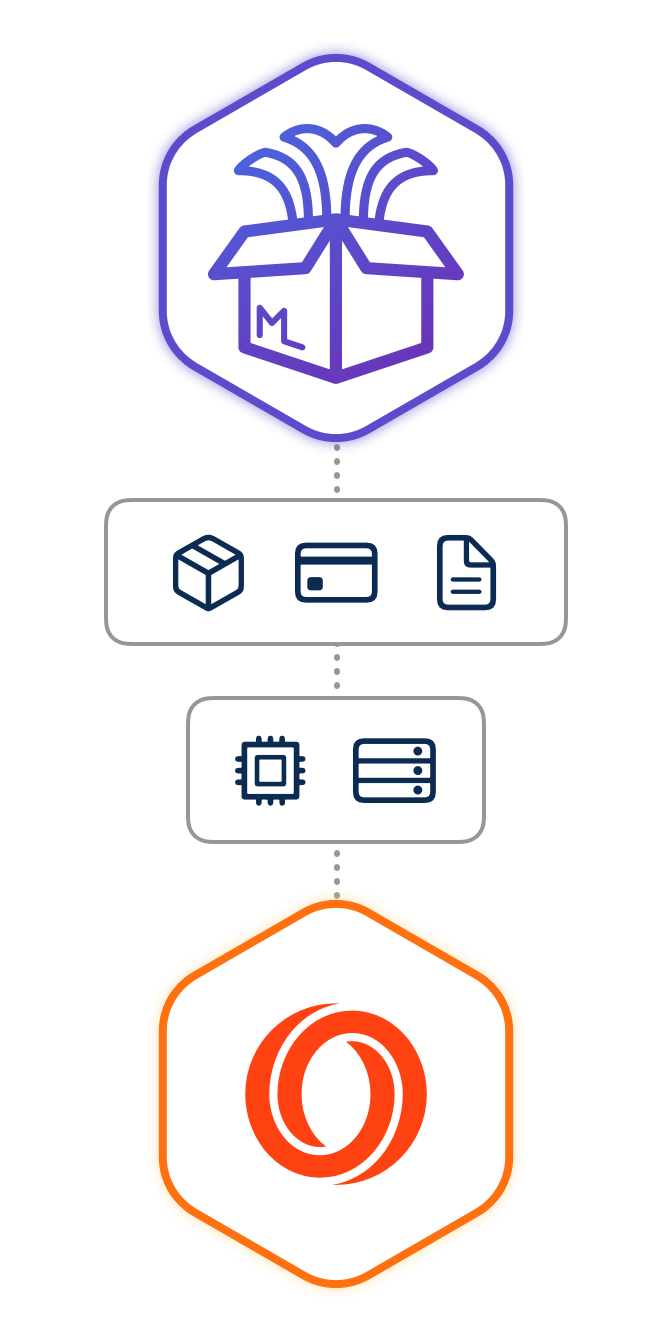 Phase 0: Develop the POC, draw the blueprint

Q1 2022

Complete the POC ✅

Validate every step in the flow of training FL models on Oasis.

System architecture design ✅

Finalize system development planning of Phase 1 and 2.

Phase 1: Lay the groundwork, launch product testing

Q2 2022

Data contributor browser plugin ⌛

Tools and guidelines for data contributors to connect and upload data from online services to Oasis Parcel.

Model trainer web app ⌛

Tools, templates and documentation for model trainers to create and train models.

Q3 2022

Token airdrop & reward programme ⌛

Bring in and reward the early contributors.

Host Model Challenge #0

A competition for AI dev to build advertisement matching model.

Phase 2: Serve and grow the ad. matching model

Q4 2022

System for advertisement matching

Served with the awarded model in model challenge.

Data contributor browser plugin v2

Feature to support intrusive ad. block and non-intrusive ad. replacement.

Phase 3: Grow the ecosystem

2023-2024

Campaigns, hackathons & model challenges

Attract more AI dev & data contributors into Morigin.

Test flight decentralized governing

Community will make collective decisions that steer network development.

Bootstrap quality models in Morigin

Invest in promising AI projects.
Co-host model challenges with corporations.

Funding apps, middlewares & researches

Funding initiatives that:

Streamline model development lifecycle.
Funnel more data previously locked by apps.
Facilitate collective decisions to steer network development.
Improve security and scalability.
The People Behind Morigin